Natural Newborn Photographer in Kildare – Specialist in Newborn, Family & Motherhood Imagery.
Specialist in creating beautiful and meaningful Newborn, Family and Motherhood imagery in Kildare and surrounding counties. Proudly offering tangible products for you to display in your home. Don't look back and wish you had more photos with your kids.
Now is the perfect time to capture these moments before your kids are all grown up.
Natural Newborn Photographer in Kildare – Specialist in Newborn, Family & Motherhood Imagery.
Being a Mom, I understand the importance of capturing the love you have for your newborn, celebrating motherhood and parenthood, and embracing and cherishing your family memories in a natural setting. As a Natural Newborn Photographer in Kildare, with my lifestyle approach I specialize in Newborn, Family and Motherhood imagery.
You will experience a laid-back but fun approach during your session. My job is to make you feel as comfortable and confident as possible while capturing the natural beauty of you and your family. You will be directed every step of the way.
Uniquely documenting you and your family. So years from now you and your family will enjoy looking back and feeling the love and warmth of that moment when you had your images taken.
"What I like about photographs is that they capture a moment that's gone forever, impossible to reproduce." – Karl Lagerfeld
Newborn
All my Newborn sessions are done in the comfort of your home. These sessions are relaxed and calm and I aim to capture even the little details like the hair on your newborn's ears. Rest assured that I strive to make you as comfortable as possible so that these images will show the love you have for your newborn.
Family
Family sessions are fun and relaxed. I will guide you every step of the way with minimum poses. I capture honest and beautiful family images for you and your family to enjoy for years to come. My main aim is to help families connect and cherish this moment together.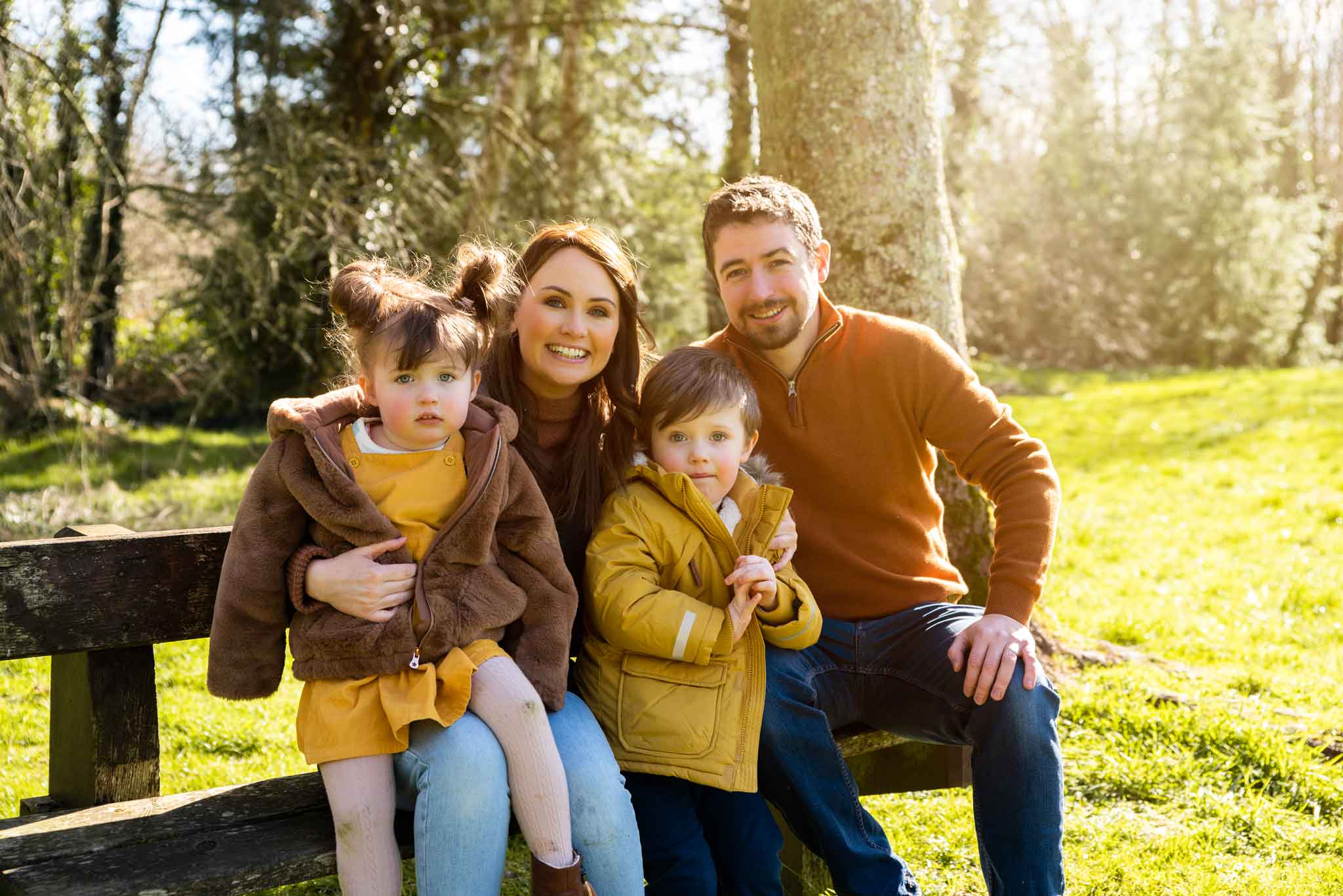 Motherhood
Motherhood sessions can be done in the comfort of your home or at a special location. These sessions focus on you, mom, with your children. I aim to capture raw and special moments between you and your children in a natural environment.
Fill out my contact form and I'll get back to you with a response. We'll schedule a short 15-minute phone call, get to know each other and if we're a good fit. 
2. Enjoy Your Stress Free Session
Once your session is booked, we'll chat over Zoom or an in-person coffee date to talk about all the details – date, location, what to wear and what to do with your photos after your session.
One to two weeks after your session, we meet again. This is the best part! You get to pick your favourite images to purchase. This is also where you choose your one-of-a-kind heirloom products like keepsake albums portfolio boxes, wall art, and digital images.
Heirloom Luxury Album Collection
Heirloom albums your kids can actually touch.
High-quality silk page albums are available in your choice of suede, velvet, linen, or leatherette. You have to see these beauties in person! You will fall in love.
Fine Art Framed Collection
Ready to hang and enjoy in your home.
Your beautiful images will look stunning printed on museum-quality framed canvas, fine art prints, or ready to hang wall art. Custom bespoke pieces of art that will turn heads.
Hand-Crafted Elegance Print Collection
The Fine Art Box Set is a beautifully handcrafted piece.
This bespoke product will suit any session, whether it's a Newborn, Motherhood or Family session. Choose between fine art paper or silk. These prints are guaranteed high-quality and capable of lasting generations.
Bespoke Portfolio Box Collection
A beautifully handcrafted box paired with a selection of prints.
Pre-assembled prints mounted in a refined frame. Choose your favourite from 6 mat colours. Folio box and print are very versatile. The board mounted or matted print can be framed, stored in the Folio box or placed on a shelf.
Small & Quaint - Ideal as a special gift
The Accordion Mini Book is a small booklet which can hold up to 18 pages. You can carry it with you or stick it on your fridge with its built-in magnet. This booklet can be custom designed and ideal as a gift to Godparents, Grandparents and Friends.
A different way to display your images
A tri-fold centrepiece with the look, feel, and quality of an album. You choose 3 images to be displayed. You can also choose from over 80 different materials to cover your Triplex. Perfect for any type of session.